Essence and Alchemy: A Natural History of Perfume by Mandy Aftel is a wonderful, exciting, comprehensive, and original book about botanical perfumes made with natural ingredients and essential oils.
Don't expect the classic guidebook: this is a unique book that you cannot classify in any predefined book genre. A masterpiece that will bring you into the magical botanical perfumes World through the centuries and the essences. Every page exudes passion, experience, poetry and love for this subject.
The various chapters of Essence and Alchemy analyze the ingredients in detail and thoroughly explain the differences between top, base and heart notes. You'll learn how perfumes are composed and how the various fragrances accords are created.
The style of Mandy Aftel's narration is truly unique and original: theory is interwoven with sensations, personal notes, poetry, legend and history, engaging the readers and taking them into another World full of scents and sensory experiences.

Although Essence and Alchemy is full of theoretical notions and wonderful recipes, you'll feel like reading a beautiful and exciting novel.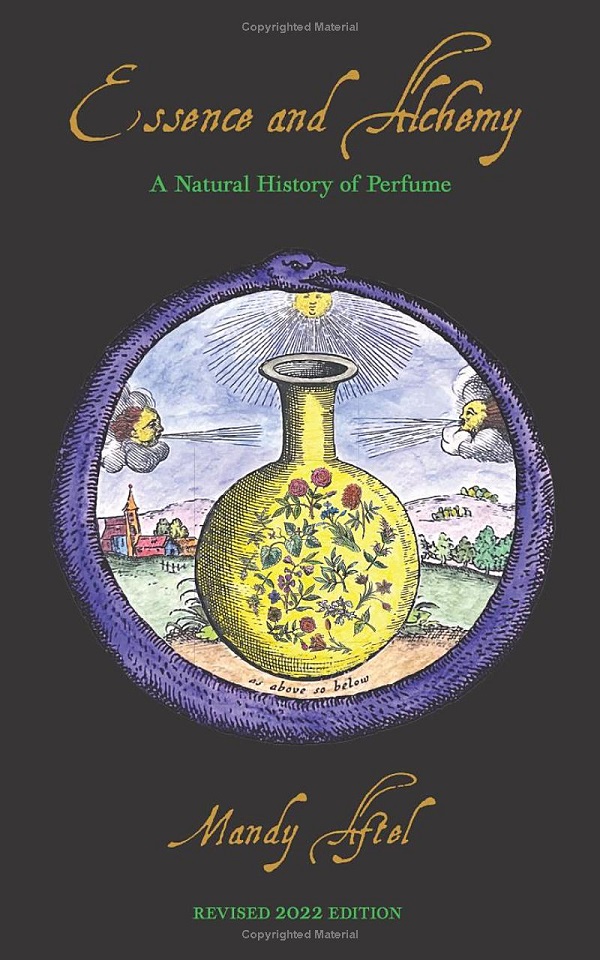 My favorite chapter is undoubtedly the one devoted to the art of bathing (I like making handmade cosmetics like bath bombs, etc.). Mandy Aftel's artistry will make you relive the atmosphere of ancient baths amidst scents and traditions, making you want to enjoy this small pleasure.
The historical hints are very interesting and made me discover so many things I did not know, including some curious habits of the past that I would never have imagined.

I often find myself re-reading the various chapters of Essence and Alchemy, especially when I need a refresh about the properties and recommended combinations of absolutes and essential oils.
If you love the world of homemade perfumes and homemade cosmetics, you cannot miss this book because it is in my opinion indispensable both for the more experienced ones and for those who are taking their first steps. You'll need it.
After reading it I changed my approach to DIY perfumes. Besides learning many new things, I realized how much it is actually a real art, akin to creative and poetic people like Mandy Aftel herself.
Originality, comprehensiveness, expertise, poetry, personality, and passion: Essence and Alchemy: A Natural History of Perfume is a true masterpiece.
I really recommend it to everyone, this is undoubtedly the best book I've read in my life. Something beautiful that sparkles joy every time I read it!
Where to buy Essence and Alchemy: A Natural History of Perfume by Mandy Aftel?
On Amazon you can find the new edition of Essence and Alchemy: A Natural History of Perfume (e-book and paperback). You'll love it!