This Barbiecore DIY lip scrub is so yummy and inviting that you will want to eat it. It has an inviting pink color and is flavored with a delicious wild strawberry aroma.
It contains sugar that gently exfoliates your lips. The sugar taste and the strawberry aroma will make it really hard to resist… but please don't eat it or you'll turn into a real Barbie!
To use it, simply apply a small amount of the product on your lips and massage gently. Then, gently remove the sugar grains with your fingers and apply a lip balm. If you are into sweet and gourmet scents, my cherry lip balm recipe will be perfect for you… and it's pink as well, following the lovely Barbiecore trend!
And what about my Nutella DIY lipbalm recipe? It's not pink, but you might find it interesting as well if you are into something different and yummy that sparkles joy!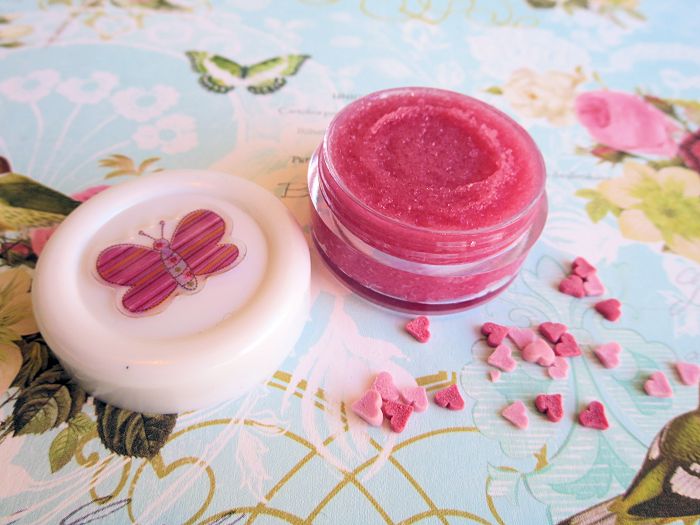 This Barbiecore DIY lip scrub base contains hydrating and healing honey, plus castor oil, rice bran oil and beeswax to nourish and repair your lips.

Despite its deep pink tone, it does not color your lips. To reach that beautiful shade of pink I used 2 drops of the natural and lip safe Rouge Baiser colorant. You can find it on Aroma-zone. The wild strawberry flavor can be found on the same website. If you use a different brand, please always check the dosage recommendation before adding it.

This Barbie lip scrub reminds me of when I was a kid, playing with my Barbies. I used to spend hours decorating my pinkish Barbie house!

Barbiecore DIY lip scrub ingredients
Phase A
10 g of beeswax
20 g of rice bran oil
10 g of castor oil
Phase B
12 g of honey
2 g of glycerin
Phase C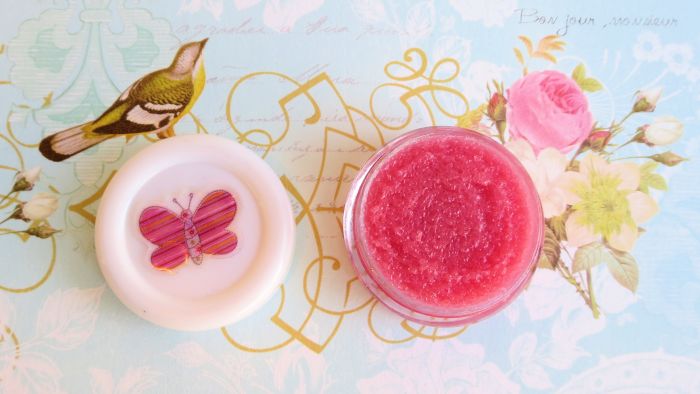 How to make a DIY Barbie lip scrub
Heat phase A and phase B ingredients in a double boiler in two separate containers.


When the wax has melted completely, combine the two phases and stir continuously until it cools down.


Add the ingredients from phase C and pour your DIY wild strawberry lip scrub into one or more small jars. It will be really hard to resist to your awesome and pink Barbiecore homemade lip scrub!